Vehicle maintenance services are where you will want to go if you need a fuel top-up, have suffered some damage which needs repairing or have caused some damage and need to refill your ammunition supplies! Currently R&R Truckstops, Port Olisar, Levski and GrimHex are where you will find these services.
As they are where you are most likely to need to refuel, below are instructions on how to repair, re-arm and refuel your ship at the R&R Truckstop, at the Crusader L2 Lagrange point in the Stanton system.
 
Open the mobiGlas with the F1 button, and view the Star Map. The Crusader L2 Lagrange point is located away from Crusader, towards the Stanton star: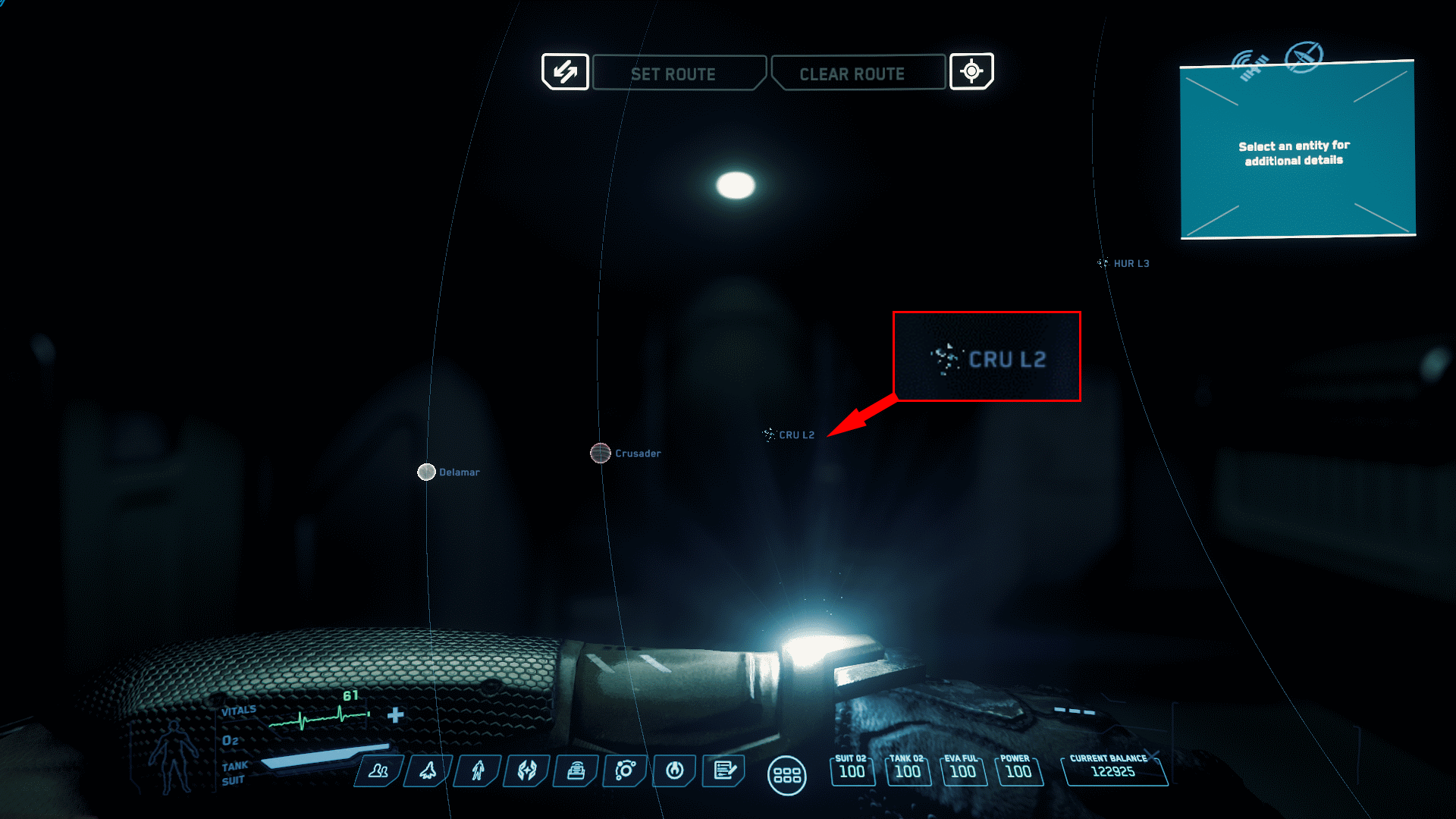 Select CRU L2, then click Set Route at the top of your screen. Exit the mobiGlas.
Point your ship in the direction of the marker displayed in your HUD. Automatically, your ship will begin to calibrate the jump. Press B to begin spooling your Quantum Drive, and when both are complete, press and hold B to jump.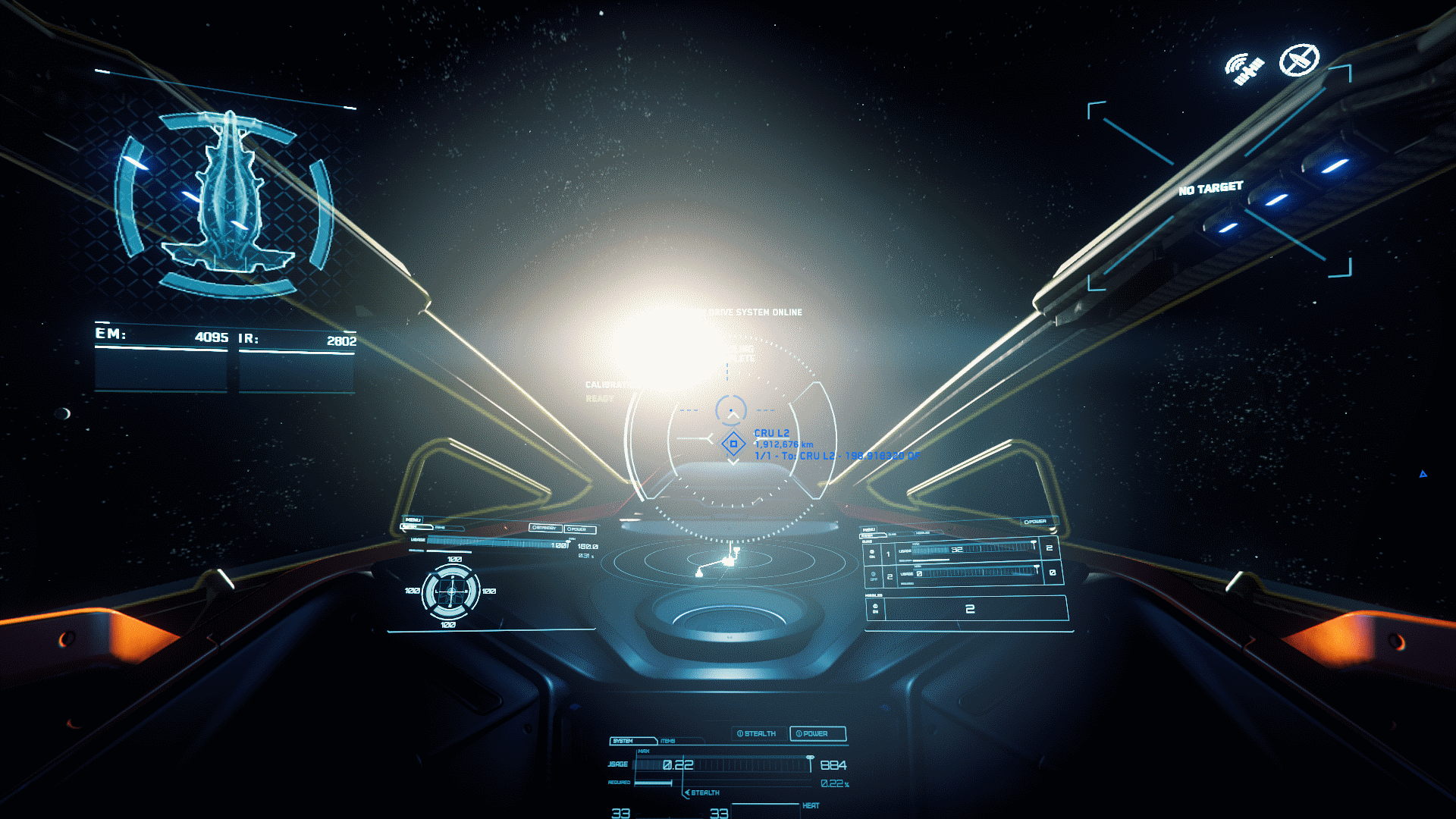 Arriving at Crusader L2 Lagrange you will find a lot of asteroids and an R&R Truckstop!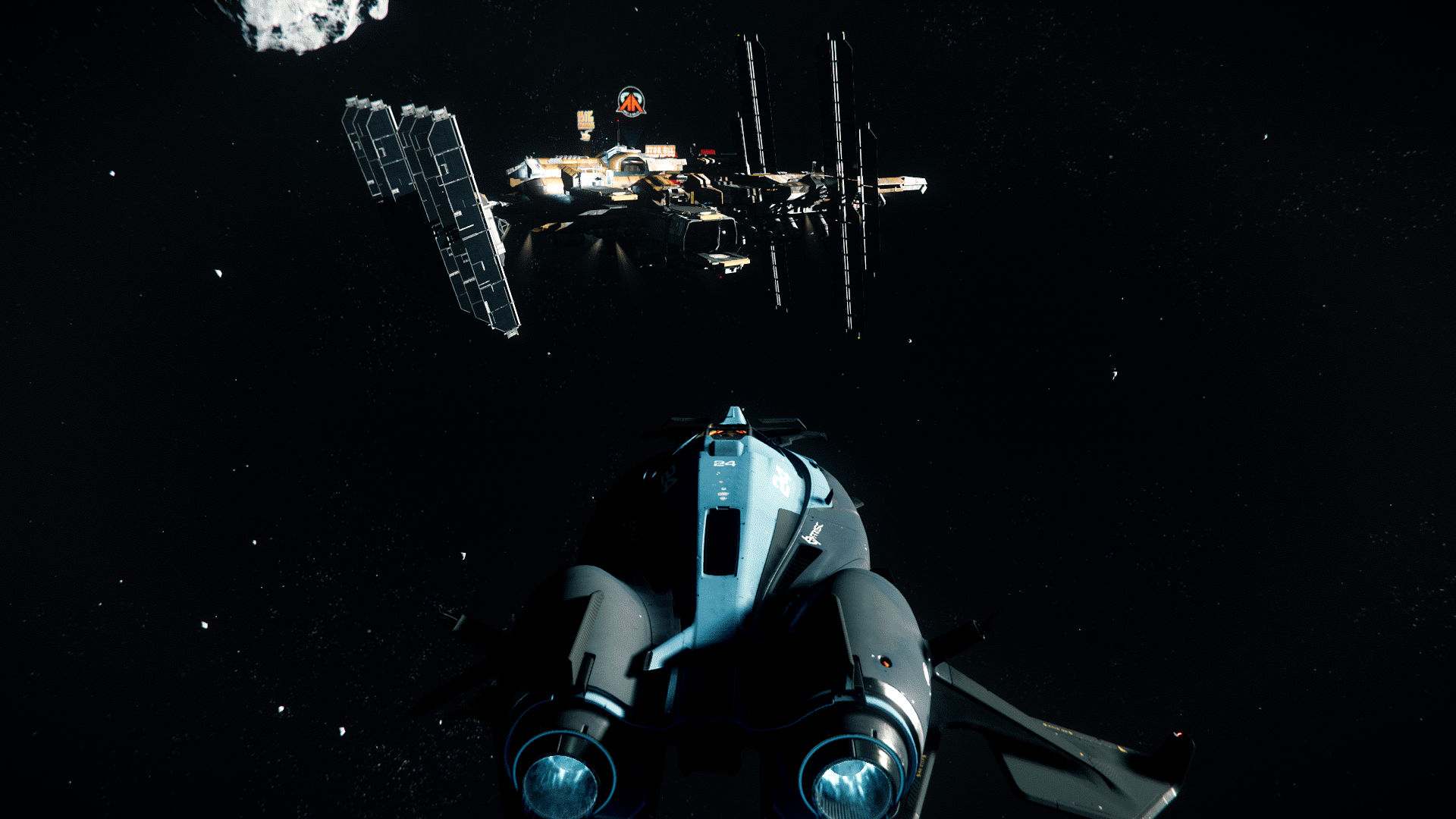 After approaching the station, activate precision mode by pressing N. This will lower your landing gear and highlight the landing zones if you are close enough.
Head towards the station and Comm the landing services through the Commlink, highlighted below.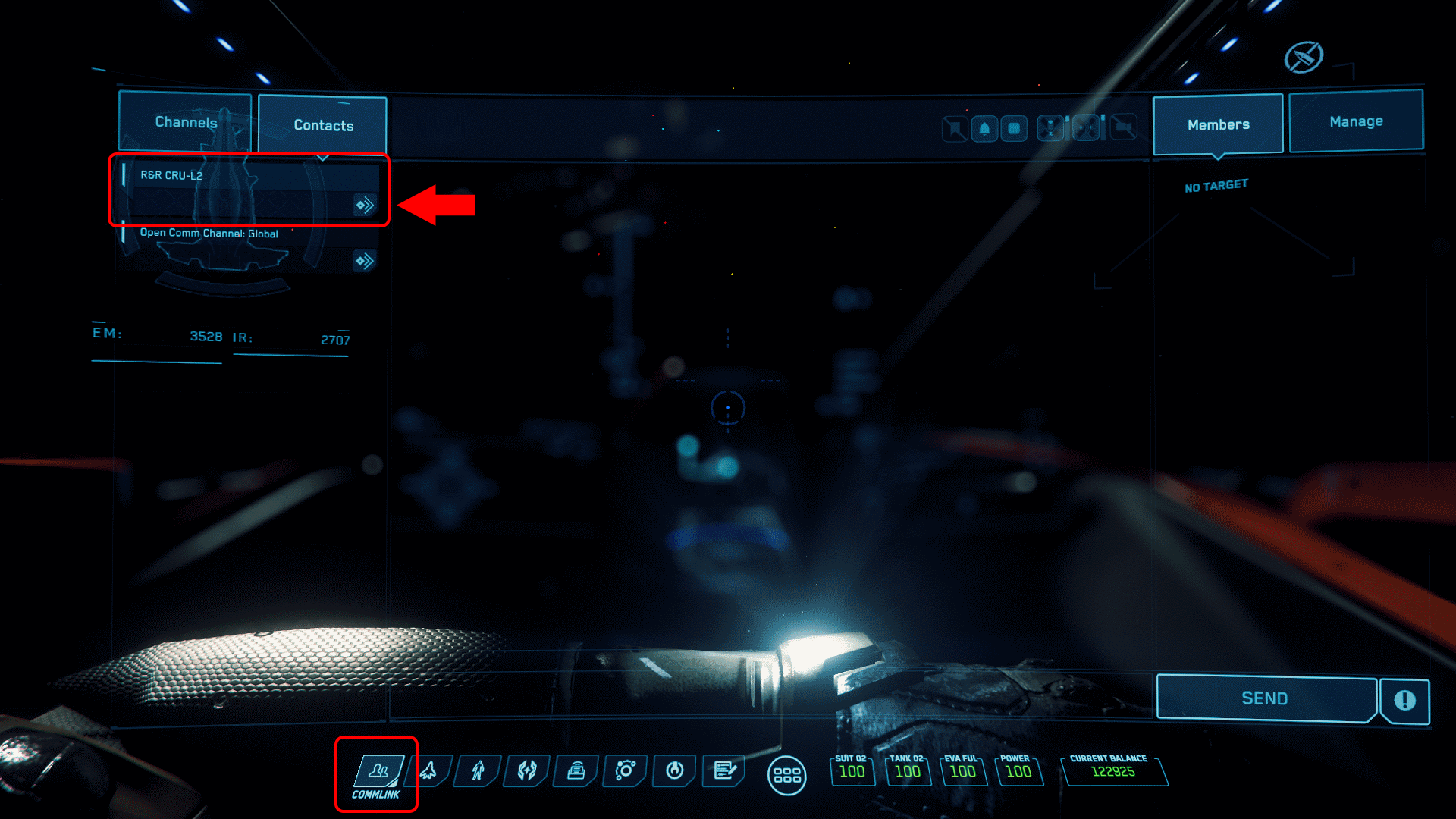 The station will assign you a pad appropriate for the size of your ship. Approach the pad which will be highlighted green, then when hovering over the pad, hold N to auto-land (or manually land with CTRL).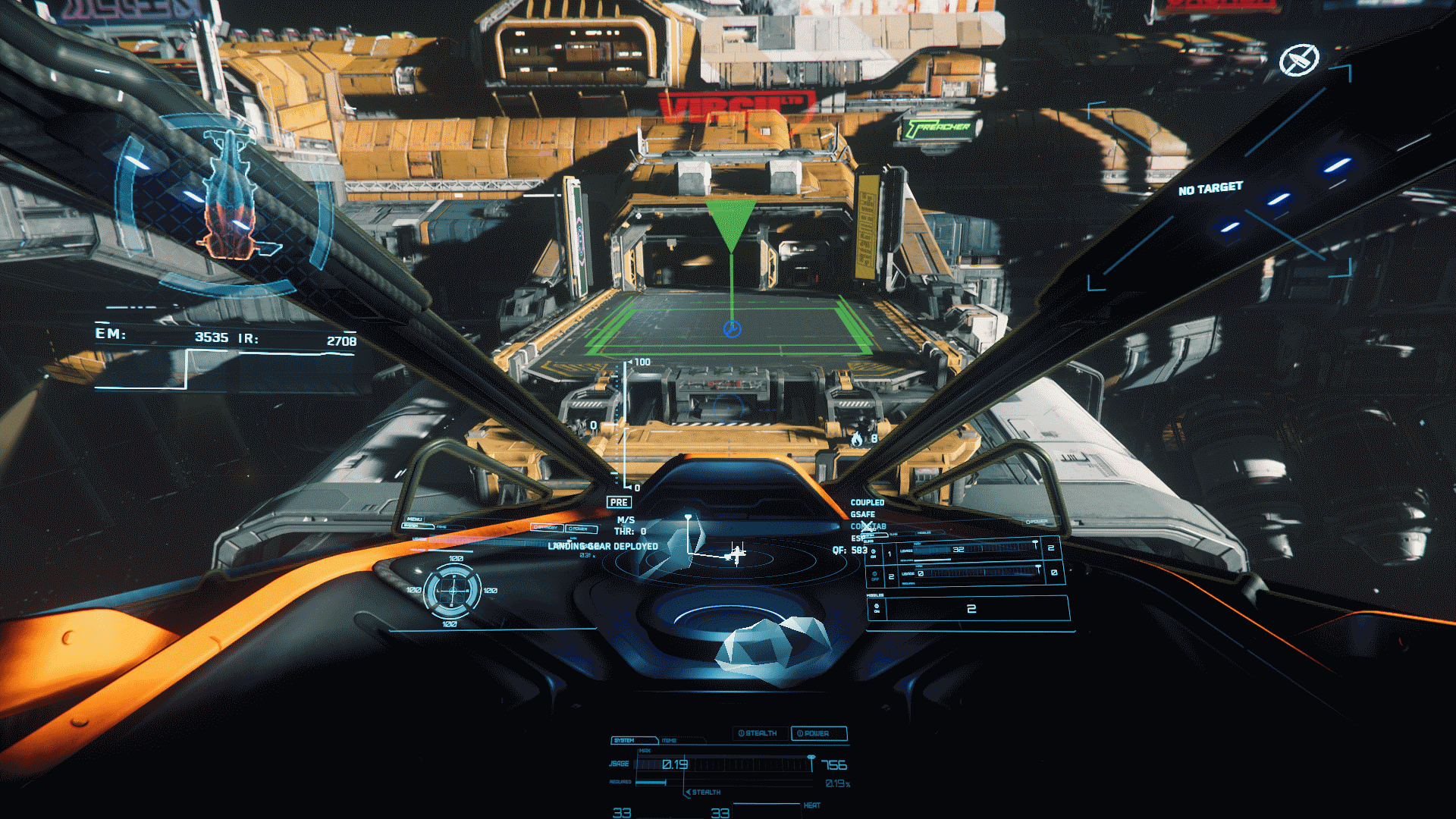 You will need to open your mobiGlas and select the Vehicle Maintenance Services option.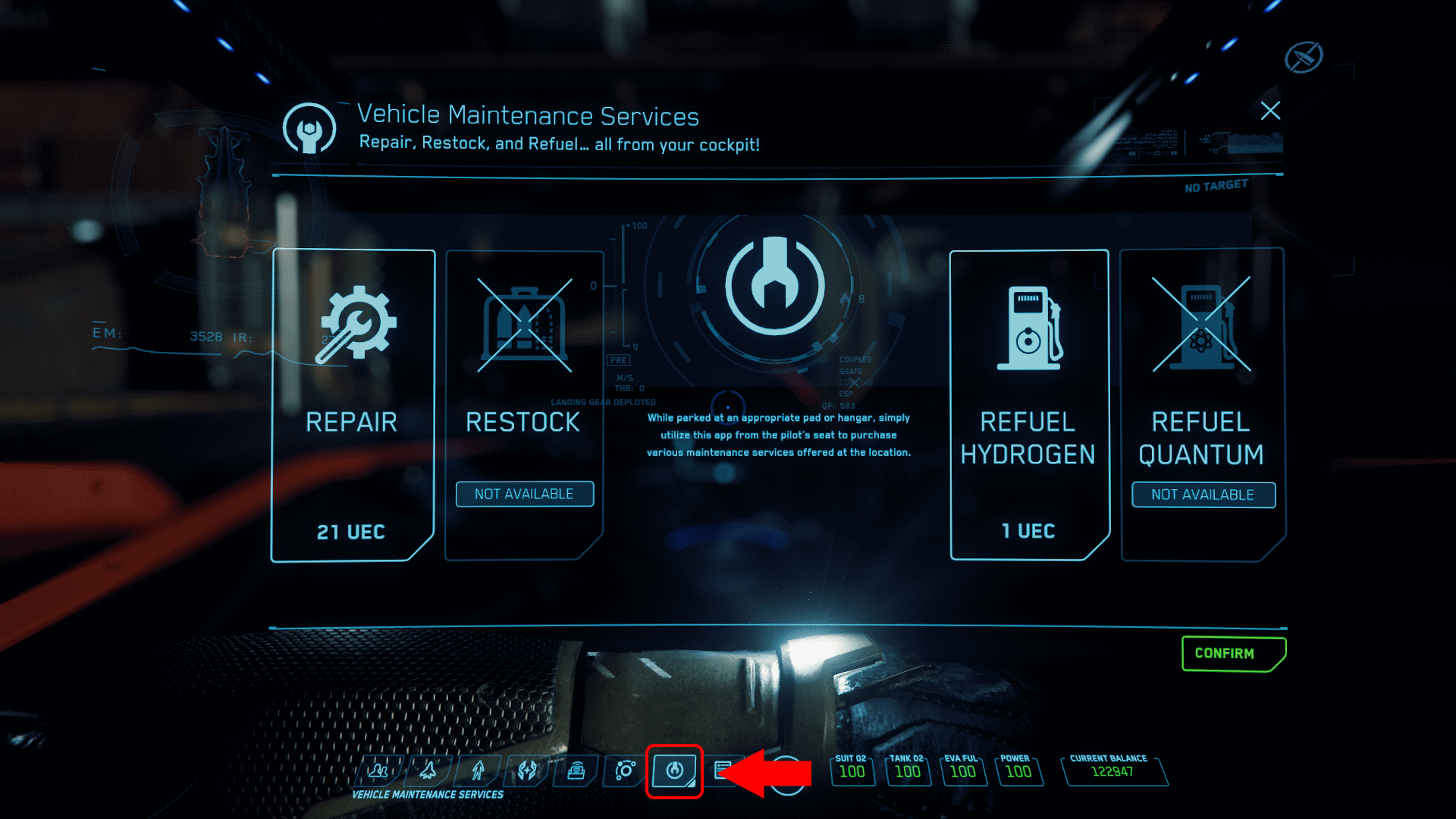 You can select whether you wish to repair, restock or refuel your ship. Hydrogen fuel is consumed by the maneuvering thrusters of your ship. Quantum fuel is used during Quantum Travel between stations, moons and planets. 
Select the services that you require and then hit Confirm in the bottom right to carry out the services.