The Lorville Mass Transit System is a train service that works its way around the vast metropolis of Lorville, the main city on the planet Hurston.
The Lorville Mass Transit System has four main lines:
Perimeter Line
Spaceport Line
Central Line
Commerce Line
The following map shows the four lines and their stations:
Lorville Mass Transit System (Click to enlarge)
Teasa Spaceport
Teasa Spaceport features the New Deal Ship Market where you can shop for your latest ship purchase with your hard earned UEC. Archimedes Flight offers all of the expected dock/undock, repair, refuel and re-arming services of a major spaceport.
After landing at the spaceport, catch the Spaceport Line to Metro Center. Upon disembarking at Leavsden Square, a variety of stores are accessible on foot, as well as player habs, admin offices, Maria Pure of Heart hospital and of course, the local bar.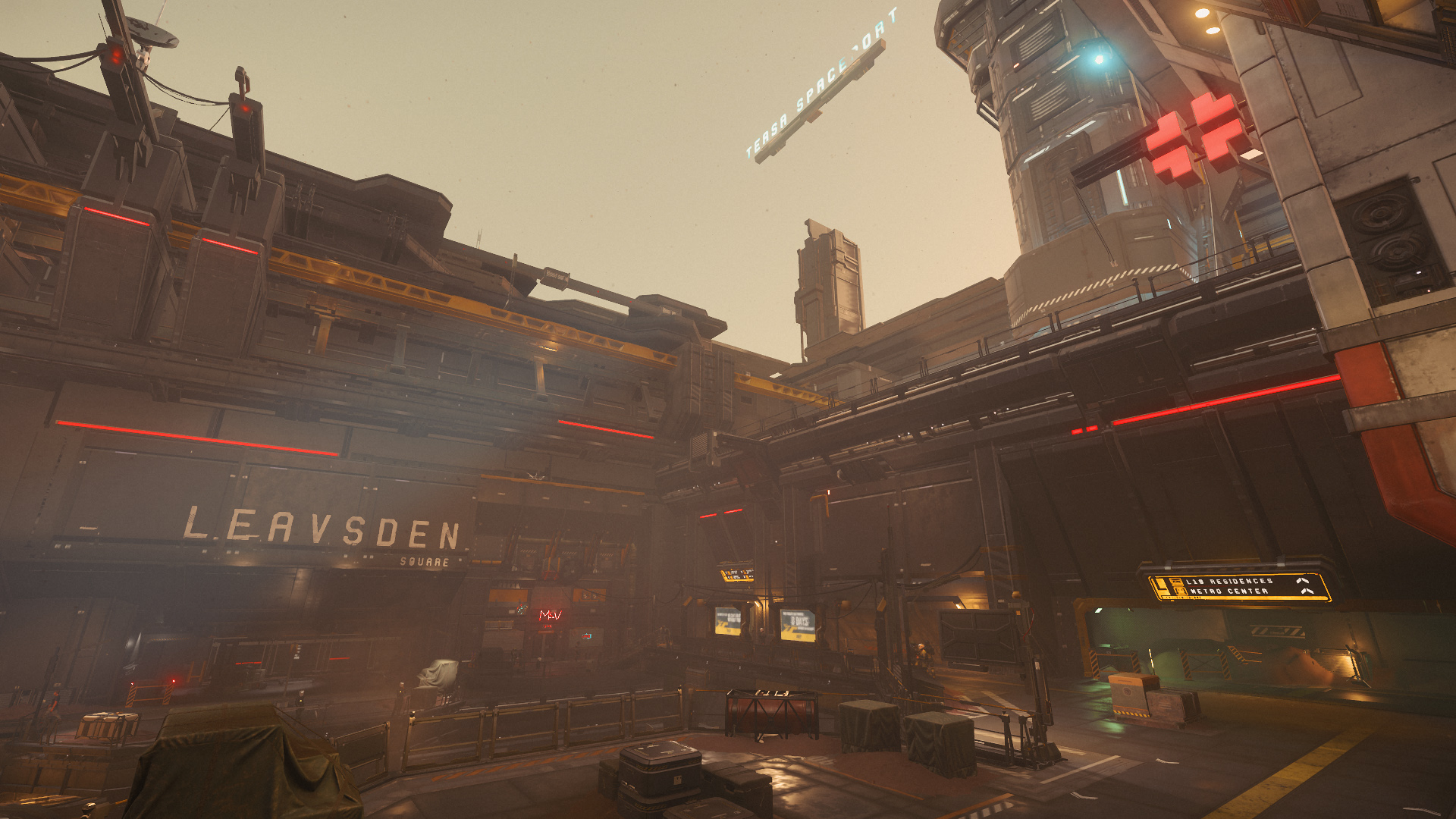 Perimeter Gates
Perimeter Gates are used as gateways to the city when approaching the city on-foot or by land vehicle, and contain Customs and Garage areas, where players can retrieve their ground vehicles.
To visit a Gate, head over to Metro Center, then catch the Perimeter Line to the gate you require.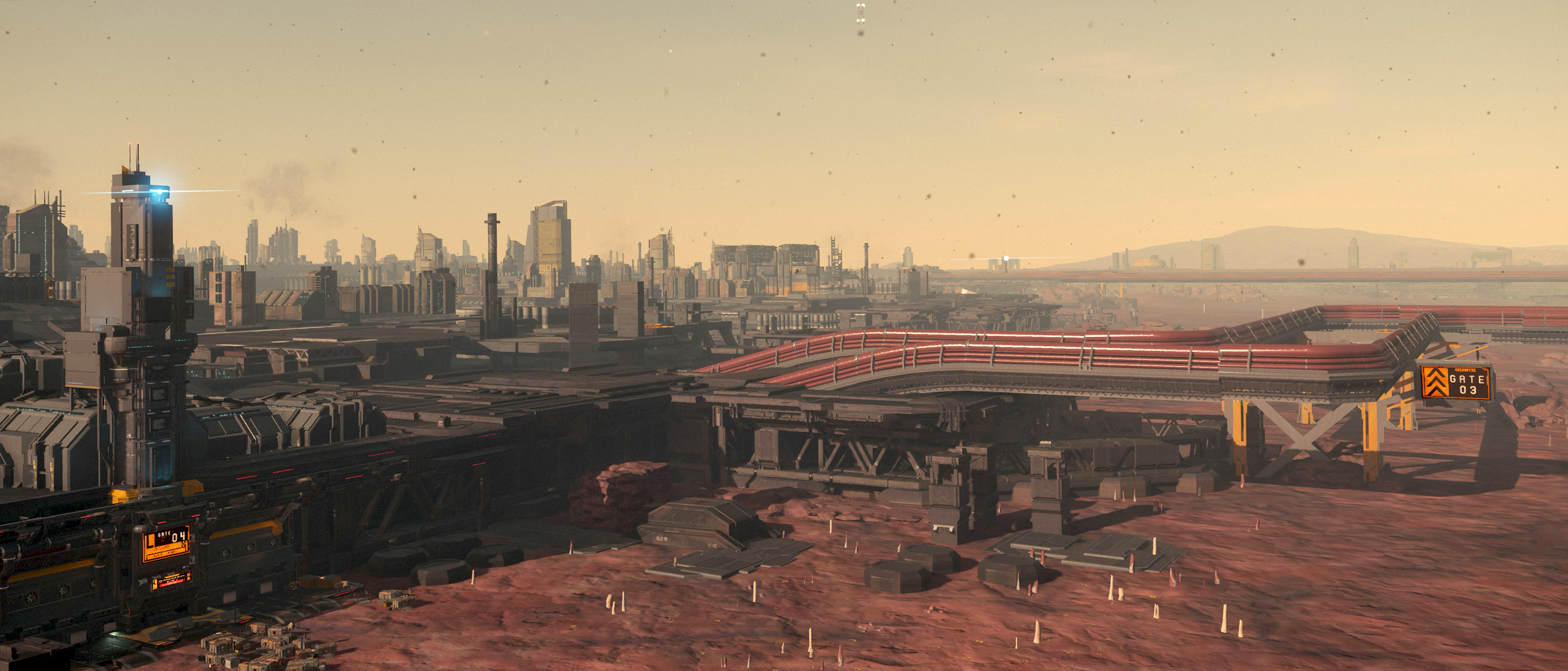 Central Business District
The Central Business District is dominated by the Central building, the headquarters of Hurston Dynamics. Travelling to the CBD, it is immediately evident that the towering structure contrasts that of the environment the workforce of the city endure. Players can trade commodities and purchase ship weapons at the CBD, as well as take in the vast surroundings of Lorville.
To visit the Central Business District, head over to Leavsden Station, then catch the Central Line. You can also transfer between Teasa Spaceport and the Central Business District directly, via the Commerce Line.