Like space, many of Star Citizen's landing zones are vast and sprawling, and so it can be impossible to fully explore them on foot. At major landing zones, such as the city of Lorville on Hurston, transit systems provide convenient transport between the many points of interest available once landed.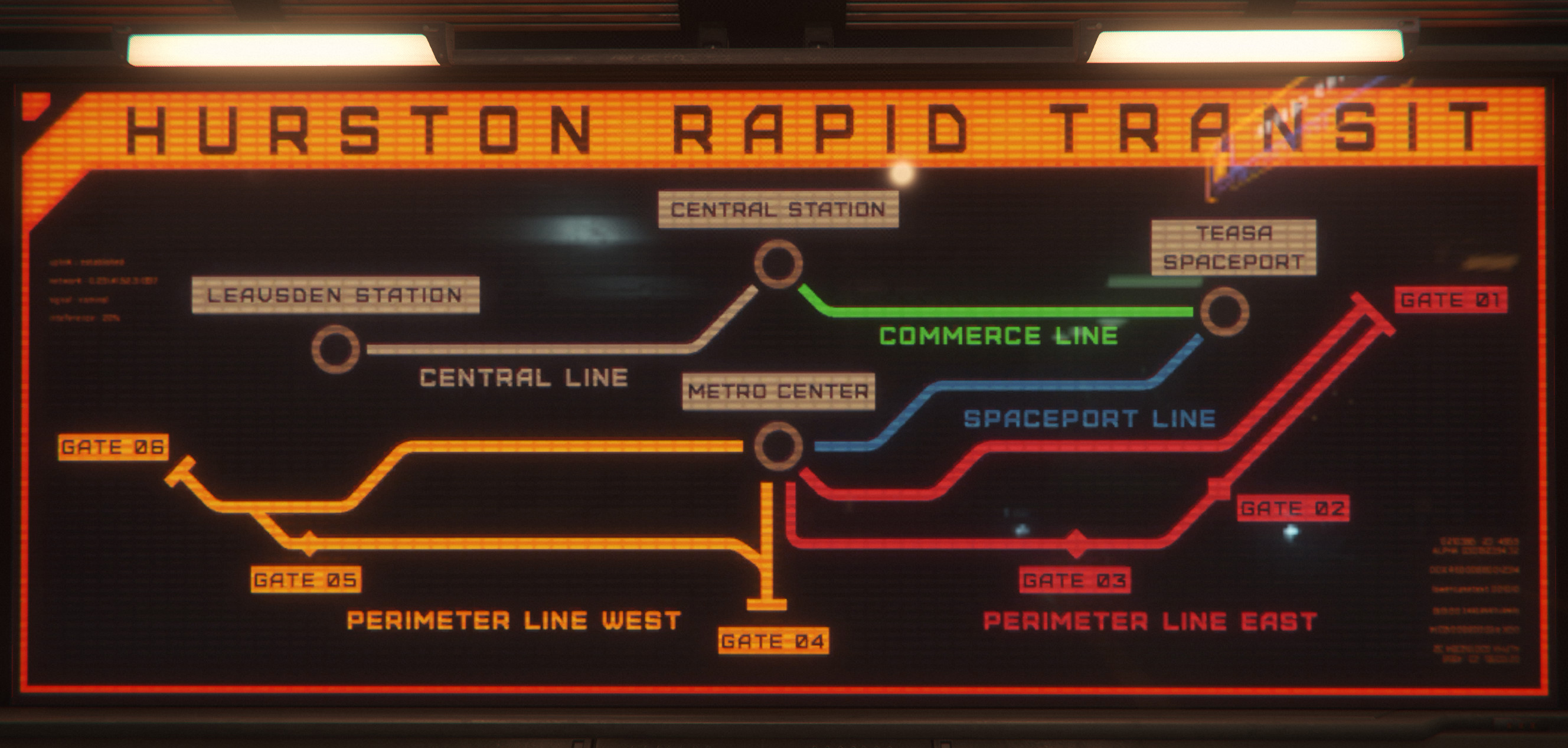 Lorville Mass Transit System (Click to enlarge)
The Lorville Rapid Transit System is a train service that works its way around the vast metropolis and is comprised of three loops:
The

Central

,

Commerce

and

Spaceport

Lines (completed by a pedestrian connection between Leavsden Station and Metro Center)

Perimeter Line West

Perimeter Line East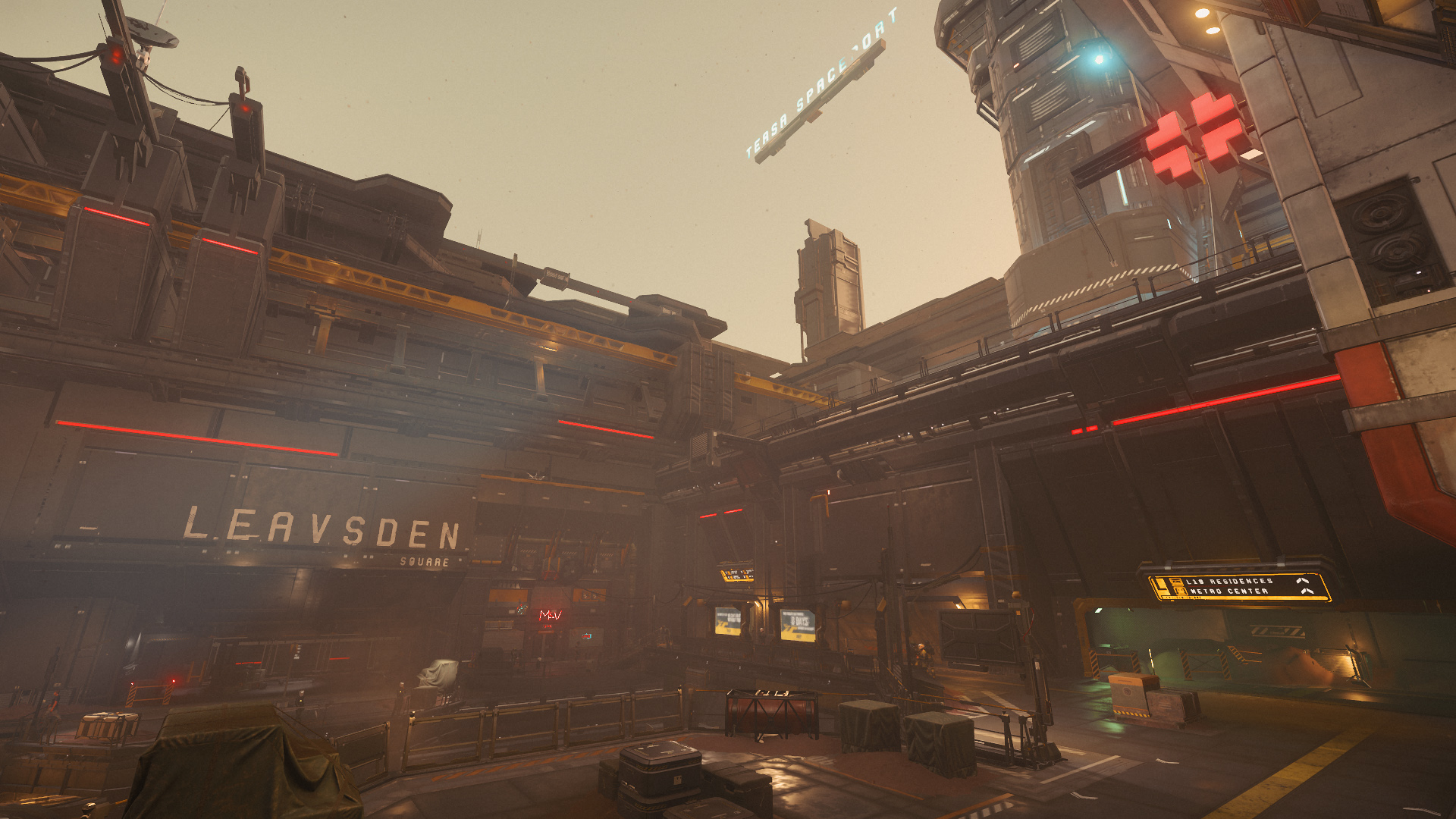 The Central, Commerce and Spaceport Lines together connect most of Lorville's attractions, including Teasa Spaceport with its landing services and ship offerings, Hurston Dynamics' towering commercial headquarters in the Central Business District, and a large selection of smaller stores and player services nearby Metro Center and Leavsden Square.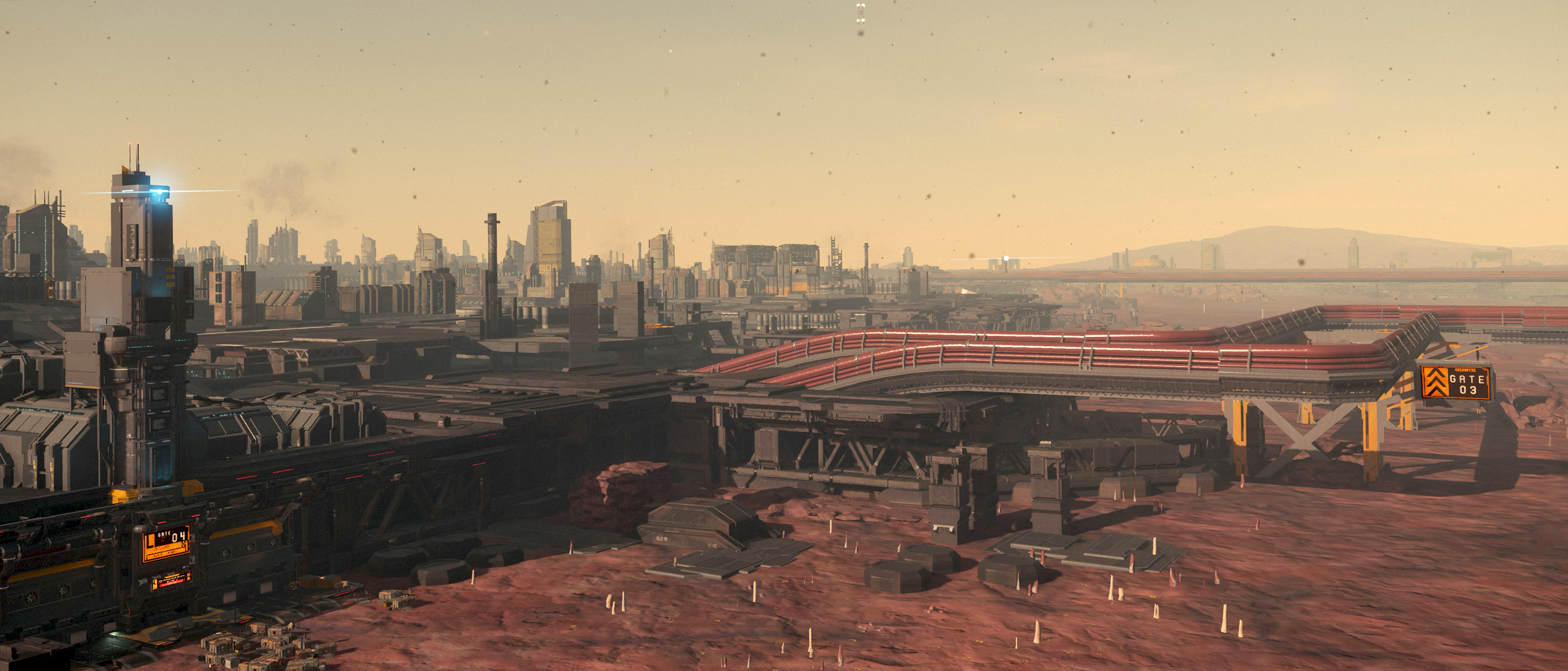 Perimeter Line West and Perimeter Line East each travel between Metro Center and three of the city's six perimeter gates, which can be recognized from the air by their distinctive, pale lighthouses.
These gates provide on-foot and land vehicle access to and from the city, complete with garages for players to retrieve their ground vehicles and explore Hurston's arid wilderness close-up.