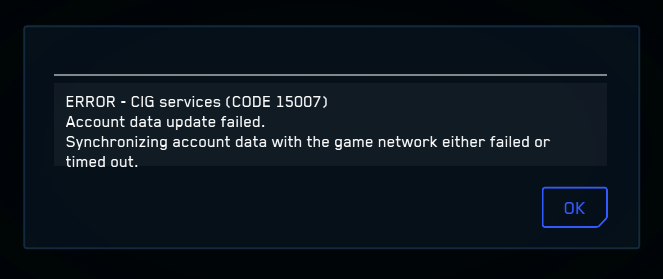 Players have reported encountering this error when attempting to enter the game. If you see this, please close the game client and relaunch the game. This may require multiple attempts.
It is also possible that your Windows "hosts" file has incorrect entries for RSI's servers. We recommend that you remove these entries (found at 'C:\Windows\System32\drivers\etc') or simply reset your hosts file to default using
Microsoft's guide
.
Please also make certain that you are using the newest version of the launcher and that it is set to the LIVE version of the game if you are attempting to join the LIVE environment. Download the current version of the RSI Launcher by going to our download page.
If you are attempting to login to the PTU, this error can happen when the PTU is no longer active or if your account on the PTU doesn't exist. Check the PTU status here. If it is active and you are getting this error on the PTU, click the log out button on the launcher then recopy your account on the website and then log into the launcher again once you get the copy email.