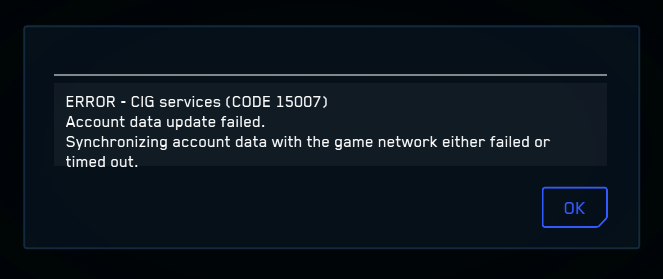 Players have reported encountering this error when attempting to enter the game. If you see this, please close the game client and relaunch the game. This may require multiple attempts.
Please also make certain that you are using the correct version of the launcher for the game and for the proper game server (i.e. LIVE launcher if the PTU is not currently active).  Download the current version of the RSI Launcher by going to our download page.
If you are attempting to login to the PTU, check the status here.