UEC that is part of pledge packages is not attributed to the website UEC Balance until the game has gone live. This means that these credits will not be factored in when calculating your aUEC balance during test phases. When the final game goes live, this will be the currency used to purchase everything in the games virtual economy.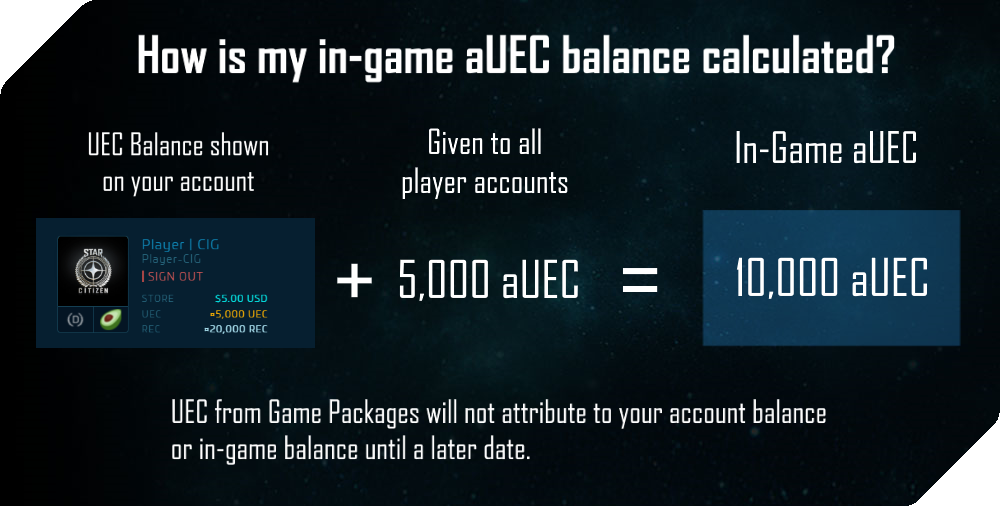 Note: Not all test phases will grant a starting aUEC balance to all players.
These credits will help you take your first steps on your journey into the Star Citizen universe once the game is released. During the Star Citizen Alpha Test, players will instead use aUEC to make in-game purchases.