The RSI Launcher is your entry point into all the released modules, which we'll be constantly expanding as we move toward the completed game.
What do I need to install and play?
In order to enjoy Star Citizen today, you'll need a Game Package. With the exception of the Squadron 42 standalone pledge, all other Game Packages contain a copy of Star Citizen and a ship. To verify you do indeed have a Game Package on your account, you can view the My Hangar screen and filter by Game Packages.
After confirming you have a Game Package, its time to download the Launcher. Click Apps in the top left of the RSI website. You will see a Launcher link under the Apps menu.

Here you can verify that you indeed have a Game Package, and overview the minimum specification for your machine to play Star Citizen. If all options are green, click Download Installer to download and install the RSI Launcher.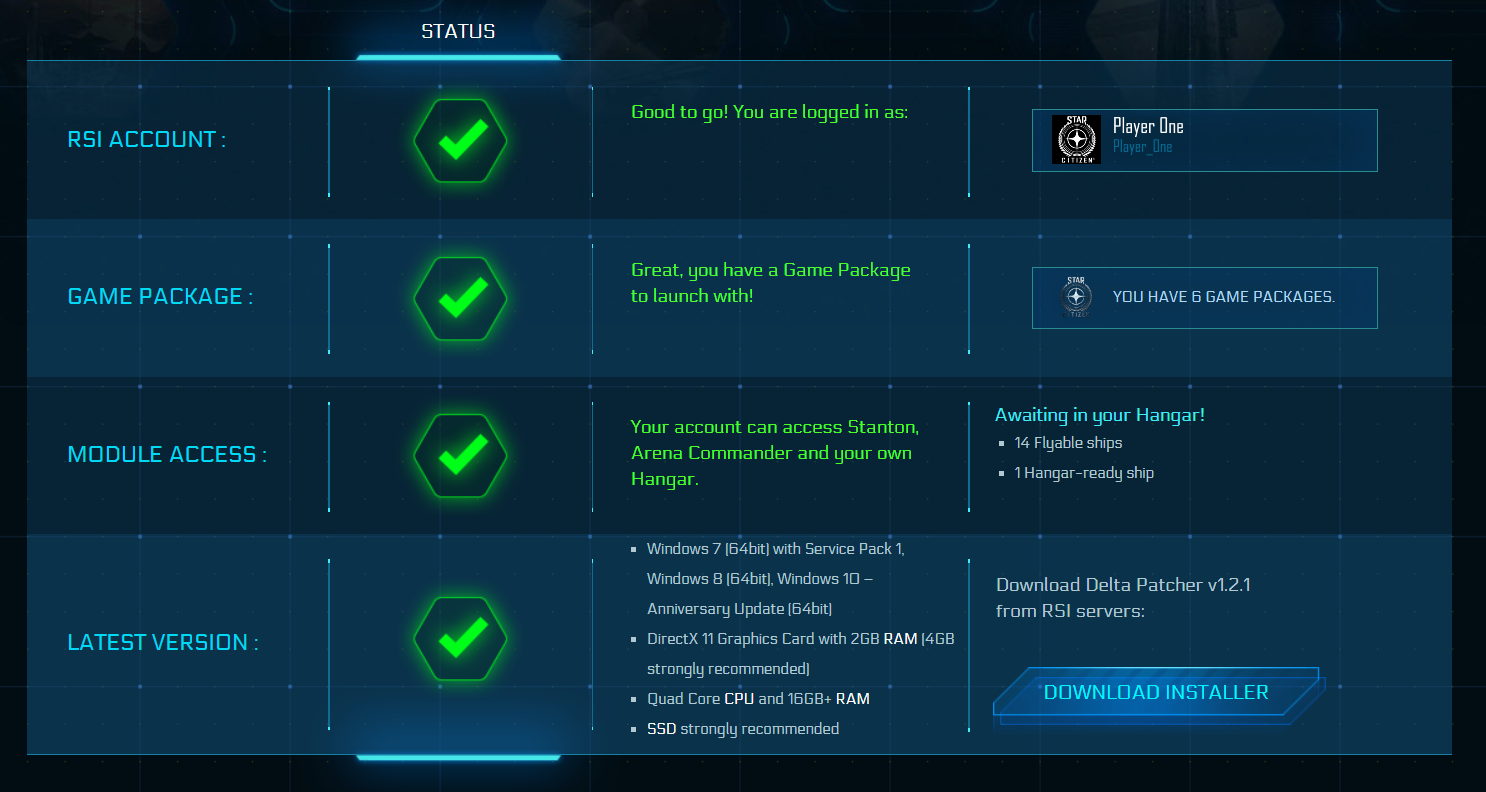 Install the Game
After installing the launcher, you will be prompted to log in. Enter your username (Login ID) and password. If you have an authenticator, enter the code provided by your chosen method of authentication, and set a duration that you wish for the login to be authorized.
Click Install to start the installation, and when complete, you should see the following screen: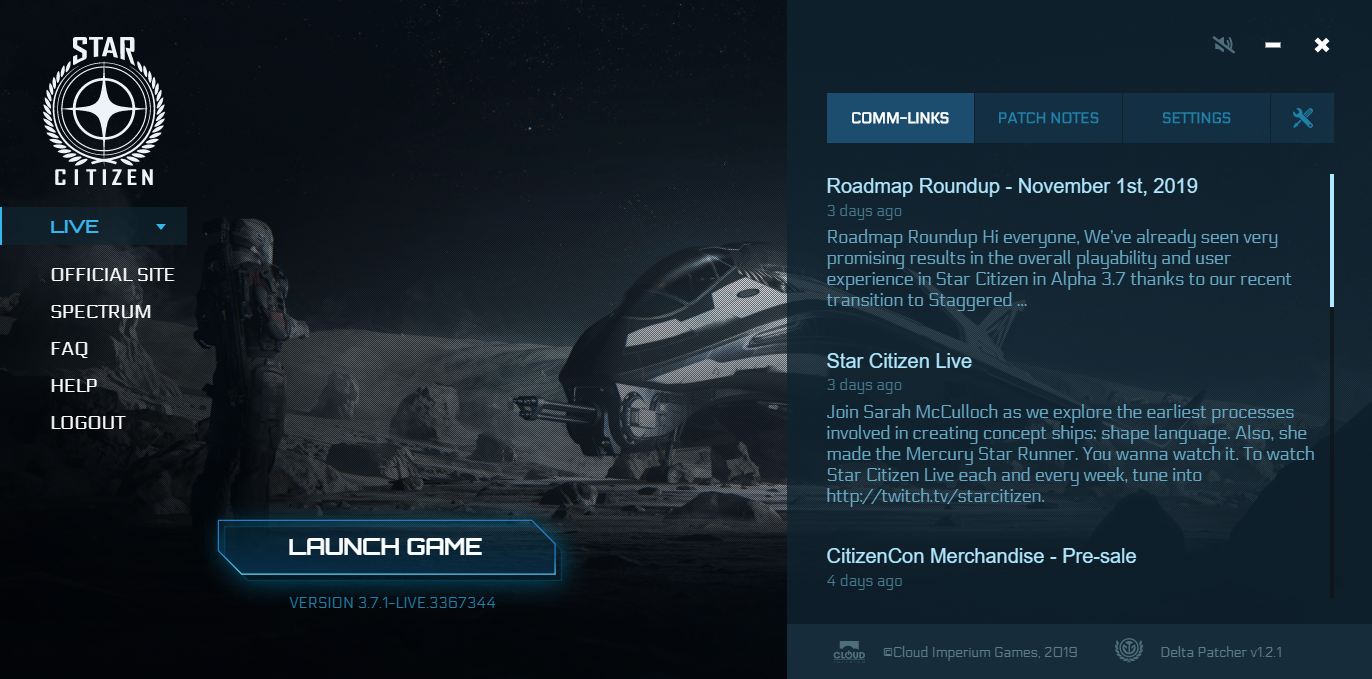 Launcher Settings
The Settings tab allows you to quickly find and manage settings for your Launcher. These include options to limit bandwidth and network resource usage for slower networks, file verification, and more!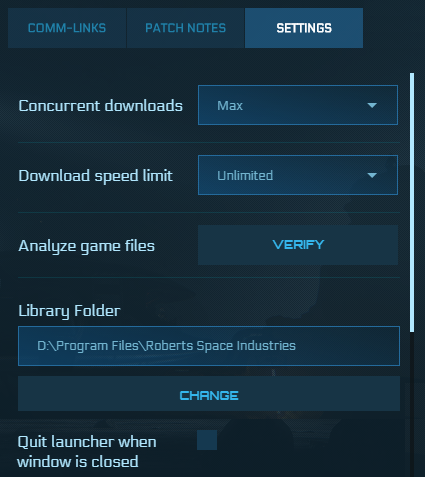 Concurrent downloads: Set the number of concurrent connections for downloading files, which limits data connections to RSI servers. This setting lets you limit the number of connections through your router, which is helpful for older network equipment or a network with a lot of concurrent activity, and ISPs that may throttle lots of connections to a single download source.
Download speed limit: Cap the speed of downloads by restricting how much data per second is downloaded per each "concurrent download" connection. This can help with intermittent or disrupted downloads, ISPs that may throttle large downloads, or to play nice with other users or services on your network.
Analyze game files: Anytime you need to force a check of your files, use this option! Click Verify to download a new manifest and check your files. This option helps revolve issues with your data.p4k file or to any other game files that may become corrupted.
Quit launcher when window is closed: By default, when you close the RSI Launcher it remains resident in your task tray. Settings includes this option to quit the Launcher when you close the window.
Library Folder: If you want to move your Star Citizen install, after copying or moving the folder to a new location, use the Library Folder to point the Launcher to that new location.