This guide provides directions from New Babbage's The Nest hab where you wake up, to the interstellar spaceport, where you can retrieve your ship to explore the rest of the 'Verse!
Before continuing, you can learn the basic movement and interaction controls over in the first section of the Getting Started in the 'Verse guide. You can also head back there for details on how to pilot your ship once the rendezvous is complete.
Check out Locations in Star Citizen to learn more about New Babbage and the other major landing zones and spaceports.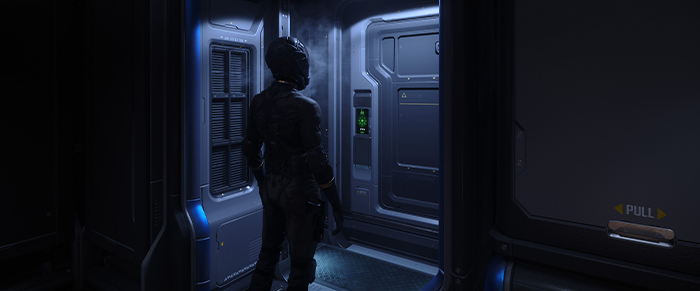 From Hab to Ship
Leave your hab and look for the single elevator, next to the smaller window in the main corridor. You will need to go down to the Ground Floor to get out of the The Nest habs building and into the city. Remember, the F key will let you interact with panels and other things!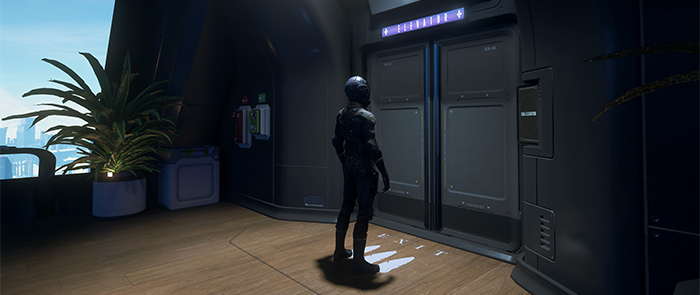 Leaving The Nest building, head straight across towards the MT Metroloop sign. Follow the steps all the way down to the platforms.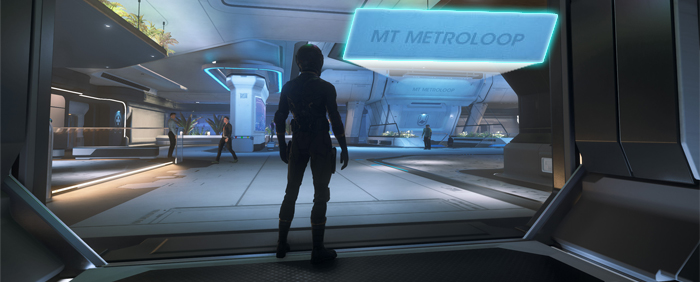 Turn left at the bottom of the steps for the Spaceport line.

The gate will be on your left. If you miss the train, it should not be long before another arrives.

The breathtaking vista of the frozen ocean New Babbage spans may distract you, so do not forget to disembark at the first stop! Upon arrival, the spaceport sign in the middle of the platform will greet you opposite the train doors. Leave the platform and head for the elevators up to the spaceport.

All elevators in the area lead to the spaceport, so you can pick any of them!

Once the elevator doors open, you will emerge at the Security Checkpoint. Head through and follow it left.

Turn right and up the steps to the Departure Lounges.

Turn left at the top of the stairs, after admiring the view from the large viewing window overlooking the city.

The Vehicle Retrieval Consoles will be on your right. This is where you will call your ship! Be sure to make note of the hangar number that is assigned, as you will need to select corresponding option in the hangar elevator.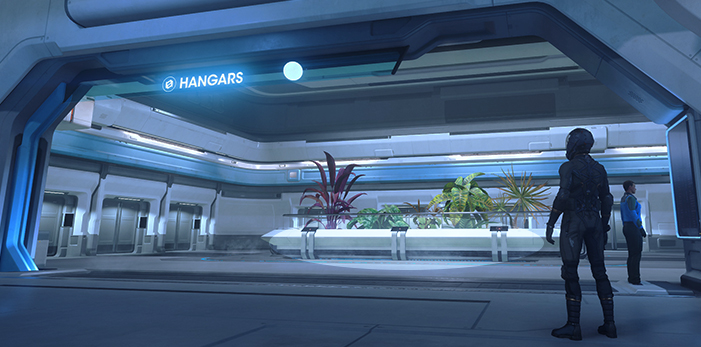 The hangar elevators surround the Vehicle Retrieval Consoles.

Provided you have remembered your hangar number correctly, you should find your ship awaiting you when the elevator doors slide open.

TIME TO FLY
Congratulations! You made it through the frosted domes of New Babbage to your gateway to the frozen tundra and beyond. You can now continue with the flight section of the Getting Started in the 'Verse guide, or if you prefer, just "wing it".
For more information on flight, visit our guides: